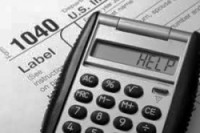 For tax debt relief you can trust in Cleveland and the surrounding area, look no further than Taxation Solutions, Inc. Our tax resolution specialists are experienced and knowledgeable, having had a combined 40 years in the business. We're licensed and insured for a wide assortment of tax resolution services, and we're proud to be affiliated with the American Society of Tax Problem Solvers. If you want to work with one of the best tax resolution companies around, you've come to the right place! Call or e-mail us today to learn more, and tell us about the tax problems you're facing. We're confident we can help put an end to your issues with IRS back taxes, penalties, audits, and more!
Tax Resolution Services
IRS Audit Representation
Licensed & Insured
Emergency Tax Problem Help
Free Cost Estimates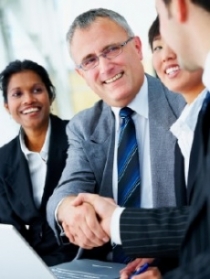 With a team that includes a tax attorney and tax resolution specialists on staff, we're able to solve tax problems for individuals and companies based anywhere in or around Cleveland. Contact us for tax problem help if you're located in Amherst, Bedford, Elyria, Lorain, Medina, Mentor, Strongsville, Westlake, Parma, and throughout the region. We take pride in our prompt responses and our efficient work. We'll tackle your tax problems quickly without ever sacrificing the quality of our workmanship. With all of the skill and knowledge that Taxation Solutions, Inc. brings to the table, you can look forward to the best possible results in your dealings with the tax authorities.
Have you received notice of an upcoming IRS audit? Do you need help filing IRS back taxes or negotiating an IRS settlement? We're the company to call. We strive to offer customized tax debt relief that meets your specific needs, rather than simply giving you one-size-fits-all solutions. The personal or business tax issues you're having don't have to spell disaster when you've hired a tax attorney or other professional from Taxation Solutions, Inc. to guide you forward. We serve individual taxpayers, businesses, self-employed people, and even truckers, so no matter what type of tax problems or IRS back taxes you're facing, we are standing by to serve you.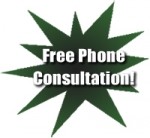 Contact us today to schedule your initial consultation with one of our tax resolution specialists. We offer emergency services, so if you can't wait for IRS tax relief, we'll get right to work on your case. We'll also be happy to give you a free cost estimate for the IRS audit representation, payroll tax help, or other tax relief services you require.
As one of Cleveland's most trusted tax debt relief companies, we'll do our utmost to bring you through your tax troubles with the best possible outcome. We look forward to hearing from you!