IRS Back Taxes
Are you feeling buried in IRS back taxes? You shouldn't delay in seeking professional back taxes help. The longer you wait to resolve back taxes, the worse your situation can become, due to the fees, interest charges, and other penalties the tax authorities will add to your account. But Taxation Solutions, Inc. can help! We're pleased to provide help with back taxes for individuals and business entities in and around Cleveland, and we're standing by to take your call. We'll work with you to resolve your back taxes owed and help you move forward into a brighter financial future. Contact us now to learn more about the back tax help we provide. 
Depending on your financial circumstances, your back tax help needs might include: 
Filing corrected or late tax returns
Negotiating an offer in compromise
Securing an installment agreement
Petitioning for penalty abatement
Stopping wage garnishment
Having liens and levies lifted
Getting advice on avoiding owing back taxes in the future 
At Taxation Solutions, Inc., we take pride in offering help with back taxes that is tailored to your specific needs. We don't believe in cookie-cutter resolutions for IRS back taxes. Our staff includes a tax attorney as well as many other skilled tax consultants, and we'll connect you with the best person to handle your case. We have a combined 40 years of experience in back taxes help, and we'll put everything we've learned in that time to work for you. 
Free Estimates for IRS Back Tax Help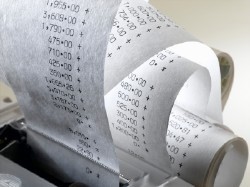 When you owe back taxes, the last thing you need is to get hit with an unexpected and overwhelming bill for professional IRS back tax help. Choosing Taxation Solutions, Inc. means getting a free estimate for help with IRS back taxes before we even start working on your case. That estimate will help you plan ahead for this valuable expense. We offer free estimates because our overall goal is to help you get your finances back on track. 
Another benefit of hiring Taxation Solutions, Inc. is the fact that we offer emergency services. When you owe back taxes, you're facing deadlines for filing and payment—and your penalties will only get worse if you miss those deadlines. Our specialists will work tirelessly to make sure you get everything in on time. 
What else sets Taxation Solutions, Inc. apart from other back tax relief firms in Cleveland? We're fully licensed and insured, and we're affiliated with the American Society of Tax Problem Solvers. We care deeply about the quality of our workmanship and customer service. Your back tax problems don't stand a chance against our knowledge and expertise! Contact us now to schedule your initial consultation. 
Back Taxes
Filing Back Taxes
IRS Representation
Back Tax Return
Owe Back Taxes