Tax Attorneys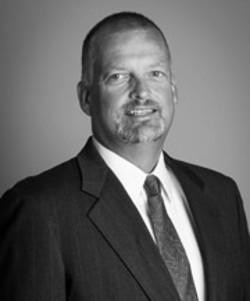 The search for a tax attorney in the greater Cleveland area doesn't have to be long or frustrating. Come to Taxation Solutions, Inc. for the professional assistance you need! We're the area's best choice for tax attorney help, thanks to our 40 years of combined tax resolution experience and our commitment to exceptional customer service. We care about our clients, and our goal is always to help you get the best possible results when it comes to resolving your state or IRS tax problems. Don't settle for tax attorneys who only offer cookie-cutter solutions—call Taxation Solutions, Inc. today, and get personalized solutions to your specific tax issues! We look forward to speaking with you about our tax law attorney services.
At Taxation Solutions, Inc., our tax lawyers and other tax resolution specialists are professionally equipped to provide top-notch services including:
Tax resolution services
Back tax filing
Tax penalty abatement
Tax settlement negotiation
IRS audit representation
Business tax help
And much more!
When you need help with your taxes, hiring a tax attorney means you don't have to go it alone. We have a tax lawyer and other specialized tax consultants on staff to aid you with just about any type of tax problem you're facing. We are extremely knowledgeable about federal and state tax codes, and our team is standing by to ensure that you quickly become IRS-compliant without suffering financial hardship or undue stress. As one of Cleveland's most knowledgeable tax firms, our tax attorney has what it takes to bring you tax relief.
Effective Tax Lawyer Services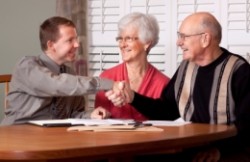 One of the things that sets Taxation Solutions, Inc. apart is that we're willing to work as hard as it takes to resolve your tax problems. We take immense pride in offering income tax attorney services that are efficient, effective, and comprehensive. We'll evaluate your specific situation to ensure you get the customized solutions that are right for your circumstances. Our team is here to make certain your current issues with back taxes and other problems are completely resolved, and we'll even offer advice to help you avoid tax troubles in the future.
Hiring our tax lawyer means getting IRS help that makes a real difference in your life. With Taxation Solutions, Inc. as your income tax attorney, you can relax, knowing you're in the hands of truly qualified professionals. The tax attorneys in our firm are ready to step in and provide the expertise and guidance you need. Call or e-mail us to get a free estimate for tax law attorney services today, and schedule your initial consultation!
tax attorney
tax attorney in
tax lawyers
attorney taxes
tax law attorney