Tax Penalties and Settlements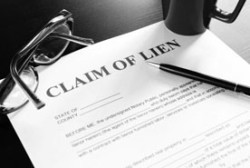 When you fail to file your returns or pay your taxes on time, IRS penalties are often the result. But you don't just have to sit back and let IRS tax penalties accrue on your account. If you're facing an IRS penalty and want to seek penalty abatement or tax settlements, call in the experts at Taxation Solutions, Inc.
Serving Cleveland and the region, we assist individuals and business entities by ending IRS penalties and negotiating tax settlements with the IRS. When we take on your case, our goal is always to get you the best possible outcome for your particular situation. To do that, we'll tailor our tax debt settlement strategy to your specific circumstances and needs. If you're ready to experience relief from your tax problems, call or e-mail us to schedule your free initial consultation today!
IRS Penalties
Both state and IRS tax authorities can impose a variety of income tax penalty options on taxpayers who fail to meet their tax obligations. How bad the penalties and collection strategies become depends, in large part, on the size and delinquency of your debt. You could be hit with an IRS penalty or collection tactic such as:
Fees and interest charges
Wage garnishment
Tax liens on your assets
Tax levies
The good news is that if you meet certain criteria, you may be eligible for some form of tax abatement. Taxation Solutions, Inc. is ready to assist you in preparing and negotiating your case. Having our professionals on your side can both speed up the negotiation process as well as ultimately improve your chances of ending your income tax penalty.
IRS Settlement
However, penalty abatement isn't your only option. There are many IRS settlement programs available to individual and business taxpayers, depending on eligibility. The team at Taxation Solutions, Inc. can assist you in determining what tax debt settlement is best for your situation and can then speak with the government on your behalf to secure the most beneficial outcome.
Come to us for help securing IRS settlements such as:
Offers in compromise
Installment agreements
Innocent spouse relief
Wage garnishment cessation
And others
Whether you're hoping to pursue IRS penalty abatement, tax debt settlement, or other options, with Taxation Solutions, Inc. as your professional guide, you can look forward to better financial well-being in the future. Call today to learn more about how our licensed and insured tax resolution specialists can serve you. We look forward to putting our 40 years of combined experience to work on your IRS tax settlement!
Tax Fees and Resolutions
Tax Penalties
IRS Settlement
Tax Penalty Help
Tax Settlement