Tax Relief for Truckers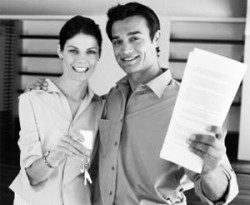 As a trucker, you're accustomed to spending long stretches of time on the road. Unfortunately, that means financial and tax matters can sometimes slip through the cracks. If you're in need of IRS tax relief because your job doesn't make it easy to keep up with tax deadlines and payments, turn to Taxation Solutions, Inc. We're a licensed and insured tax relief help firm staffed with a tax attorney and an array of other tax professionals, and we're ready to bring you the tax debt relief you need and deserve. Contact us today to learn more, and to get a free estimate for our IRS tax relief services! We look forward to solving your tax problems.
As a comprehensive tax relief company, we offer the following services for truckers:
Back tax filing
Tax settlement negotiation
Tax penalty abatement
IRS audit representation
Tax court representation
And more!
Whether you missed a single deadline because the notification came while you were out on a job or your tax problems go back years, Taxation Solutions, Inc. can help you experience tax debt relief. We care about the quality of our workmanship and customer service, and we understand the unique demands your job places on you. We're Cleveland's best bet when it comes to tax relief services for truckers.
40 Years in Tax Relief Services
The Taxation Solutions, Inc. team has a combined four decades of experience bringing IRS tax relief to individual and business taxpayers. In that time, we've learned firsthand the best tactics to use when approaching all sorts of IRS problems. We'll call on our experience to ensure that you get tax relief help that is tailored to your circumstances and needs. From our in-depth knowledge of federal and state tax codes to our negotiating prowess, we're one of the best tax relief companies in Cleveland and the surrounding region.
If you're ready to take charge of your financial troubles by hiring a tax relief attorney or other specialist, call or e-mail Taxation Solutions, Inc. today! We'll get right to work looking for ways to bring you IRS tax debt relief that lasts. We want to be your tax relief company of choice in Cleveland, and that means giving you our all from your initial phone call until your case is closed. With Taxation Solutions, Inc. on your side, you can leave your tax problems in the rear-view mirror. 
tax relief
truck driver tax help