Tax Resolution Services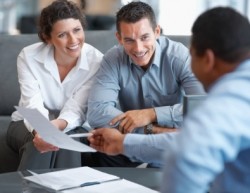 Do you have tax issues? Are you searching for IRS problems resolution? Is a professional tax company your only hope? If you need tax help in the greater Cleveland area, Taxation Solutions, Inc. is your answer for outstanding results and compassionate customer service. Don't settle for the other tax debt relief companies that make you feel like a cog in the machine. Our friendly and knowledgeable tax resolution specialists have what it takes to give you personalized IRS assistance, all while providing great customer care. From negotiating an offer in compromise to representing you at an audit, our tax company will go above and beyond to meet your needs for IRS tax resolution. Schedule your free initial consultation with us today, and wave goodbye to your tax issues!
Taxation Solutions, Inc. proudly offers a comprehensive array of tax resolution services to individual taxpayers and businesses in and around Cleveland. As one of the best tax resolution companies in the local region, we're here to assist you with:
Appealing a government action
Negotiating tax settlements
Securing penalty abatement
Arranging installment agreements
Petitioning for an offer in compromise
Filing innocent spouse relief claims
Stopping wage garnishment
Lifting liens and levies
Whatever type of tax problem resolution you need, you can feel confident and secure in the capable hands of Taxation Solutions, Inc. We're a licensed and insured business, and we're experts at efficient and effective tax debt resolution. Our team will be by your side throughout the entire process, providing you with the professional guidance and support you need to get through your tax troubles with a minimum of hassle.
IRS Tax Resolution You Can Rely On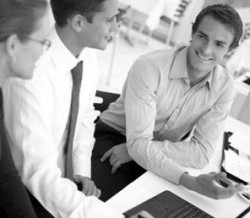 Want to entrust your tax issues to professionals who can get you the best possible results? Choose Taxation Solutions, Inc.! With a combined 40 years of experience in the business, our tax resolution specialists have been providing tax relief to individuals and businesses for decades. We're ready to put everything we've learned in those years to work on your case. From audit representation to securing offers in compromise, we are the experts you can rely on. If you're struggling with a complicated tax problem, Taxation Solutions, Inc. is here to serve you.
Call or e-mail us now to book your free initial consultation, and to get a complimentary estimate for the tax resolution services you need. Whether you need assistance on the federal level or with the state tax authorities, we'll supply the kind of attentive, thorough, and detail-oriented tax debt resolution that gets results. We look forward to working with you. Don't hesitate to call about your IRS tax resolution needs today!
tax resolution
tax settlement
tax penalty abatements